Call for Anthology:

The Heron Will Rise: A Collection of New Appalachian Poetry
Call for Anthology Submissions
The Project:
"The Heron Will Rise: A Collection of New Appalachian Poetry"
Appalachia refers to several different regions in the east-central and southern United States. As far north as New York, Pennsylvania, stretching from West Virginia, Kentucky, Tennessee, Virginia, and North Carolina, and loping as south as parts of Alabama and Georgia.
Fire Poetry Editors Shaun Turner and Joy Bowman are reading submissions for an anthology of Appalachian poetry, tentatively titled, "The Heron Will Rise: A Collection of New Appalachian Poetry." If you are a citizen of, or if you have lived in Appalachia for more than one year, we welcome your work.
Submission Guidelines:
We welcome you to submit 3-5 poems via email to Editors Shaun Turner and Joy Bowman at
hollerpress (at) gmail.com
.
Please title the subject of your email "New Appalachian Poetry,", then include your last name in parentheses. For example: "New Appalachian Poetry (Berry)." We are accepting electronic submissions only.
We do ask you to include a cover letter with your e-mail. Make sure to provide us with your primary email, along with your preferred mailing address.
Submit up to five poems in one attachment file (.rtf .doc .docx .pdf). All submissions should include a recent bio of up to 150 words, along with your
email address, and contact information.
We welcome both new and previously published work. However, if your poems have been published elsewhere, please provide full publication data (title of journal, publisher if applicable, date of publication).
Thank you for your attention. We look forward to reading your work.
Powered by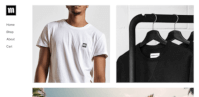 Create your own unique website with customizable templates.