Submission Guidelines
Fire Poetry's Free Submissions Period is OPEN!
Submissions will close November 15, 2018.
Guidelines:

​We accept original, previously unpublished poetry. As of Issue Two, we will pay our authors a $5 honorarium after publication.

Please submit a cover letter with a 50-100 word biographical statement AND attach up to 5 poems in a single document (.doc .docx .pdf .rtf). Simultaneous submissions are accepted if acknowledged in the cover letter.

All cover letters and submissions should include the author's name, address, and telephone number at the top left of the first page.

We ask for first online publishing rights. All rights revert to author upon publication. If you republish your work online and in print, we ask you credit Fire Poetry as its first home.

Send Submissions to our email (firepoetryeditors at gmail dot com) with the subject "LastName Poetry Submission."
​By submitting, you may also receive 2 promotional emails a year to announce the latest issue. No Spam. We promise.

Please wait until your poems have been considered before submitting again.

Reminder: Our submission periods run from September 15 until November 15 and March 15 until May 15.

Any submissions sent outside of this period will be deleted unread.
​Occasionally, we may open other submission windows. Keep an eye on this page!


---
Donations and grants sustain our author's fund.
​ Email the editors for more information.
Powered by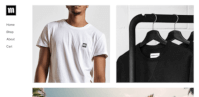 Create your own unique website with customizable templates.