​Fire Poetry

​Issue Four
Foxfire
Editor's Note
In the decaying late-fall woods, for years, Appalachian people have talked of the fairy lights that beckon travelers off the marked path--most of the time into danger. Sometimes called 'will-o-the-wisp,' another name for these mysterious object/beings is 'foxfire.'
Foxfire is also real: a type of fungus that primarily grows in the autumn's decaying woods. Also called fairy fire, this fungi creates its own light through a chemical reaction that occurs when the fungus consumes wood--it glows. Scientists call this
bioluminescence 'cold fire.'
With work by Jesse Breite, Alec Hershman, Laurinda Lind, Simon Perchik, Juanita Rey, and stephanie roberts, i
n our
fourth issue
, our poets each summon a cold fire of their own, whether it be in a corporate park or a basement meeting room, whether it be a call to action or a mantra you tell yourself, whether it be
hymn
or
proclamation,
these poems ask you to look for the faint glow.
Maybe its a chemical reaction caused by fungus or a mythic fairy creature. Somewhere in the canopied woods of Kentucky, or in your everyday commute, you'll see it and know. Maybe it's inside yourself, that cold fire.
​Joy Bowman
Shaun Turner
co-editors, Fire Poetry
July 30, 2018
Fire Poetry Issue Four (Summer 2018)
---
Poems by:
Fire Poetry, Issue Four (Summer 2018)
Editors: Shaun Turner and Joy Bowman
Cover Art: Foxfire, wikipedia
Powered by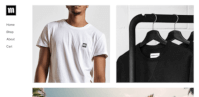 Create your own unique website with customizable templates.